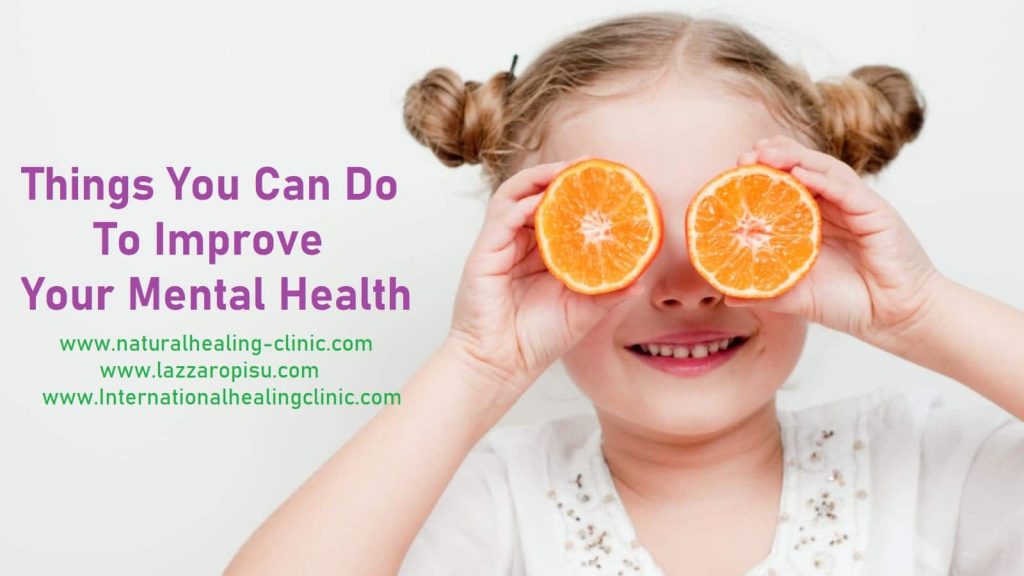 Did you know that the human brain is always working? It never takes a break and can't be turned off. We rely on our brains to do everything from breathing, thinking, feeling, and moving to eating and digesting. So it's no wonder we need to take care of our brains! When you are feeling overwhelmed, stressed out or just need some time to relax it is important that you take care of your mental health. This can be difficult when life gets busy and sometimes we forget to take care of ourselves.
www.lazzaropisu.com
Here are 10 things that will help improve your mental health:
1. Try to be more active every day: Moving your body is a great way of starting to improve mental health because it can make you feel better about yourself and help manage stress levels. Even simple movements such as walking for 30 minutes each day, or doing some stretches at home when possible, will go a long way in making improvements in how you feel!
2. Do what makes you happy: When it comes to our mental health, there are many things that we can do to improve it. However, one of the best ways is by doing whatever makes us happiest; whether it's reading a book or watching your favorite television program. So long as you make time for these activities in your life, you will find that it's easier to manage all types of conditions.
3. Try new things: Another great way to improve mental health is by trying something different every day! Whether this means hanging out with a friend or having lunch somewhere else on the weekend, doing what feels most natural can help you to manage symptoms.
Alternative Therapies: www.naturalhealing-clinic.com
4. Be more patient: You may not realize it, but having patience with yourself and others can make a difference in terms of mental health. While this might sound like an easy thing to do, when we are feeling anxious or stressed out, it is often the last thing that comes naturally! So practice being patient with yourself, and try to be patient when it comes to other people.
5. Eat better foods: Eating healthy is another way of improving mental health because you will feel much better overall after following this practice for a while! When possible, avoid processed foods that are high in calories but low in nutritional value; opting instead for lighter options that are full of vitamins and minerals can help you to manage symptoms.
6. Limit caffeine intake: One good way in which people can improve mental health is by limiting their caffeine intake, or even eliminating it! Caffeine is a stimulant that may help you feel more awake in the morning but can hurt your overall mental health.
7. Get more sleep: If you want to improve your mental health, then you must start getting enough quality sleep each night! While this may seem like a lot of work for some people, the benefits can mean improved mood and better focus throughout the day.
8. Eat foods that are rich in probiotics: Another great way to improve mental health is by eating foods that contain probiotics, such as yogurt and kefir. These nutrient-rich items can help you feel better overall which potentially means fewer symptoms of your condition!
9. Try practicing mindfulness: Mindfulness has been shown to be an effective form of psychotherapy which can help you to manage depression, stress and anxiety. You don't need anything more than a few moments of your time each day in order to practice being mindful!
www.lazzaropisu.com
10. Get regular checkups: One way in which you can improve your mental health is by getting regular checkups from a therapist or psychiatrist if necessary! If possible, try to see your doctor at least once every few months so that they can help monitor how certain treatments are working for you. This will also give them the chance to assess your symptoms.
You might be surprised to find that there are many things you can do every day to improve your mental health. The following list of ten tips has been created for people who are new to the world of self-care, but even long time practitioners will see some good advice on this list. If you're looking for a way to start taking better care of yourself or if you want more information about how our team can help, call us today.